Tippla has rebuilt its platform from scratch, to give you the best service to improve and understand your credit scores.
Tippla has gotten a makeover, and it's looking better than ever! We've been working tirelessly on some exciting new features and developments. Now we're back, and we're better than ever (if we do say so ourselves)!
Since our initial launch earlier this year, Aussies like yourself have been using Tippla to access and improve their credit scores as part of their journey to financial wellbeing. Whilst you've been part of the Tippla family, we have been listening to your suggestions and we have taken them on board. The result? A bigger and better Tippla!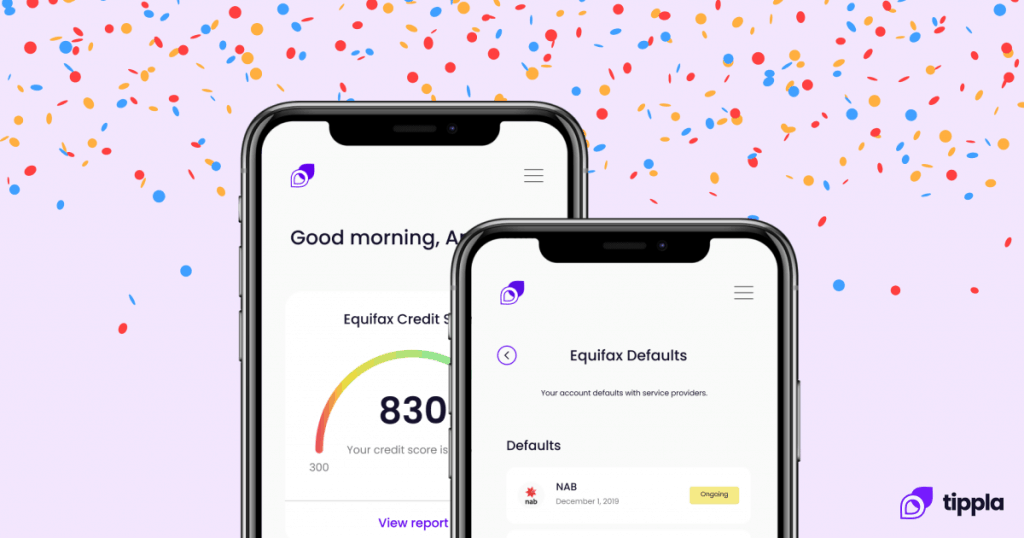 Tippla is free
So what's changed? You asked, and we answered – Tippla is free!
Yes, you read that right, our credit score management platform is now free to use. We have scrapped the small subscription fee so that you can stay on top of your credit scores without any cost whatsoever. We strongly believe that financial wellbeing is for everyone, so we're stoked that we can now offer our service free of charge whilst still offering a high-quality solution that will help you on your path to financial stability.
But wait – there's more! Not only is Tippla free, but your dashboard is now easier than ever to use.
Check out the changes for yourself!
Do you want more? We've got you covered! We believe that knowledge is power. The more you know about your credit scores, the more on top of your financial situation you will be.
Go back to school
It's time to go back to school! We have revamped our Credit School – a free online short course that will provide you with all the information you'll need to improve and maintain your credit scores.
Across the six dedicated lessons, you'll learn about your credit score – what affects it, what goes into your credit report, as well as tips and tricks on how to improve your credit score and get access to more opportunities. So what are you waiting for? Reconnect with your inner finance geek!