100 points of ID – Why you need it and what to provide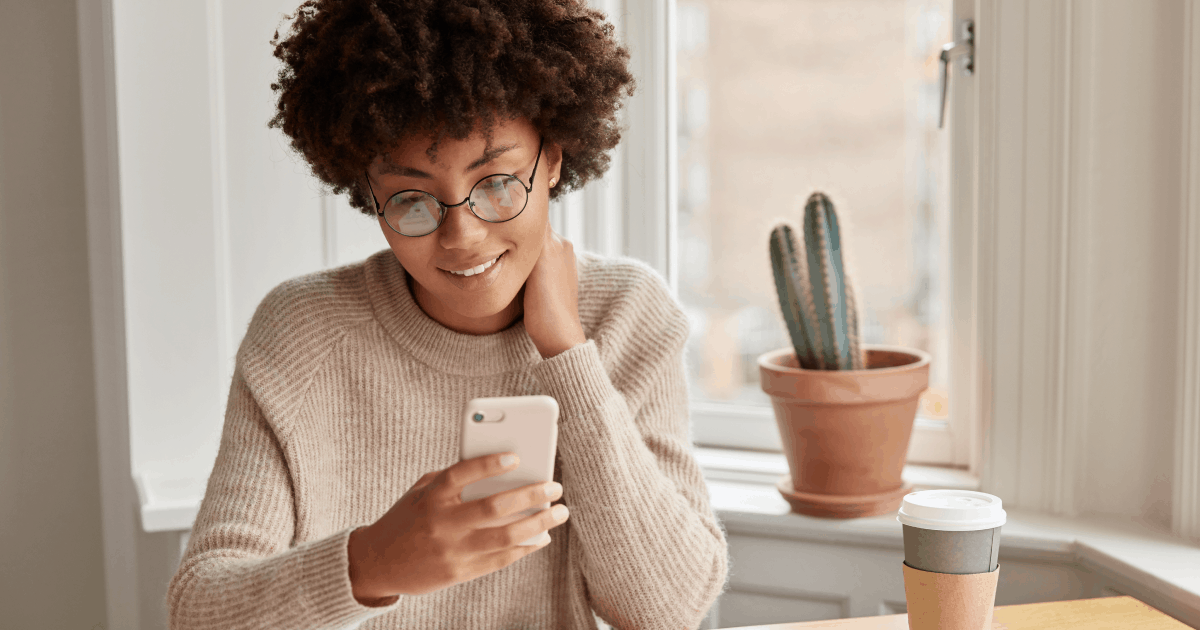 Ready to get to know your credit scores? We're sure you care about your data as much as we do, so let's talk about safety. When signing up for Tippla, you will be asked to verify your identity to make sure it's really you. Our system will prompt you to upload personal documents that combined provide 100 points of ID. Keeping your data safe only takes a few minutes and then you are set up and ready to go.
Why do we need to confirm your identity?
Well, the information that we provide you with – your credit scores, the details of your various credit files – is sensitive and pretty personal. We can't imagine you'd want it falling into the wrong hands. More than that, we take data security very seriously and have some strict rules to comply with. We're legally required to ensure that you are who you say you are before releasing your data. How good?
Are you confused about what documents you can provide to prove your identity to authorities? Let's have a look at what you need to provide 100 points of ID, shall we?
What is the 100 points of ID system?
In Australia, the most common way to prove your identity is the 100 points of ID check. If you haven't already, you will likely come across it on several occasions, e.g. when renting a home, opening a bank account, or applying for credit.
You are required to provide a combination of documents issued by the Government or other authorities that, together, equal 100 points. Each document is given a certain amount of points, depending on if it is a primary or secondary document of identification. Sound complicated? Don't worry, we'll let you know if we need any additional information from you and what to submit.
How does Tippla verify my identity?
At Tippla, we keep your data safe by using 128-bit encryption and a multi-level infrastructure. First, we need to know it's actually you who's enquiring after your credit score. During the signup process, we ask you to verify your identity with – you may have guessed it – the 100 points of ID check. Because it's safe yet convenient. All you need to do is follow our prompts.
You only have to verify your identity once when you sign up. It takes 2 minutes to get verified online – and the alternative would be to show your ID at the post office… What a hassle!
Step one: Upload the required documents
You won't have to worry about the 100 points of ID – we will tell you what we need and when to upload it. We will ask you to upload two of the following documents as proof of ID:
Passport
Driver's Licence
Medicare Card
Step two: Get verified
Our system automatically matches your documents provided under your 100 points of ID with stored data about your person. Boom, you're verified!
In some cases, however, we can't match you. A reason could be that your personal information isn't up to date. We will then have to verify you manually.
Alternative step two: Manual ID verification
If for some reason your automatic verification can't give you a green light, we will ask you to send the required documents directly to documents@tippla.com.au. In this case, we will ask you to provide a few more documents for security reasons:
Proof of address (Important: It needs to contain your name AND address in the same document)
100 points of ID (refer to list below)
A selfie (we will ask you to hold up a number, so we know it's you)
What if I don't have a driver's licence or passport?
That's okay. You can alternatively use your Medicare care and an additional document to prove your identity. As long as you can provide 100 points proof of ID, we will still be able to verify you. But you will have to go through the manual ID verification process instead.
Fill in your application on Tippla and send us the required documents to documents@tippla.com.au to speed up the process. If you have any trouble, just shout! Our friendly customer service will lend you a helping hand wherever you need one.
Why do I need to prove my digital identity?
Tippla allows you to see your credit reports and monitor them over time. And we want to make sure that it's only you who can see the reports! Especially when handling sensitive data like financial documents, we must know your digital identity matches the real person.
The 100 points of ID check is a convenient and secure way to check your identity without making you come into our office.
What are primary and secondary documents of ID?
The documents you provide have to equal 100 points or more to be a valid source of ID. There are primary and secondary documents of identity. We can assure you, it's easier than you think.
All you have to do is provide at least two different documents that together count 100 points.
E.g. Driver's Licence (70 points) and a Medicare Card (70 points).
70 + 70 = 140
Primary documents of ID (70 points)
Primary documents of ID are issued by a Government authority and include your full name, date of birth, and a picture. That's why they count the most towards your 100 points of ID.
Secondary documents of ID
These documents only contain two pieces of information about you like your name and signature or your name and DoB. That's why they are secondary documents and don't count as much towards your 100 points of ID.
| | |
| --- | --- |
| Primary Documents of ID (70 points) | Secondary Documents of ID |
| Birth Certificate | Australian Marriage Certificate |
| Driver's Licence | Australian Taxation Notice of Assessment |
| Passport | Bank, credit or ATM card with signature |
| International Passport | Divorce papers |
| Medicare Card | Life insurance policies |
| | Occupational registration documents |
| | Recent bank statements |
How can you protect yourself from fraud?
Fraud is a malicious activity that causes you to lose money and in some cases, also your reputation. What does that have to do with your identity? Actually, a lot! If someone steals your data, this person may be able to use your identity to make a purchase or to sign up for services. The Australian Institute for criminology says fraud is pretty common, which means it can likely happen to you, too.
It's bad when someone uses your credit card for purchases but even worse if you get punished for unpaid debt that wasn't even yours. That's why you should check your credit report frequently to protect yourself from fraud. If something looks fishy in your report, you can either report it directly to the credit bureau or talk to the lender/ provider to investigate. The credit bureau will then correct the wrong entry.
Does Tippla protect my identity?
Hells yeah, we do! After verifying your identity with your 100 points of ID, we make sure that no one else gets to see your credit score. How do we do that? We use 128-bit encryption and multi-layered infrastructures to keep your information where it needs to be. Our IT team performs regular vulnerability scannings to make sure your data is safe. If you want to know more about Tippla's security practices, click here.
Other ways to protect your identity
While you can't be fully protected from any fraud or identity theft, you can do a few things to make it less likely that your identity gets stolen.
Tip #1: Set a strong password
When you sign up for Tippla, we ask you to sign up with a strong password. You shouldn't use the same password in any two services. A secure password is unique and contains a range of different numbers and symbols. If you struggle to come up with anything, you can use a password tool to create a safe password (and to save them after).
A strong password:
has a minimum of 8 characters;
includes lower and upper case alphabetic letters;
has at least 1 symbol;
has at least 1 number.
Tip #2: Always log out of your accounts
Whenever you access any of your financial accounts, including Tippla, make sure that you log out after each session. This is especially important when you use a public computer or someone else's laptop.
Tip #3: Only access sensitive information from safe networks
One way strangers can gain access to your accounts is via your network. Only access your information from networks that you trust like your home wifi.
Tip #4: Check your accounts regularly.
To catch any suspicious activity early on, you should check all your accounts frequently and make sure that you recognise all information that shows up. At Tippla, you can regularly check your credit reports and monitor irregularities or strange interactions.