Tippla is expanding. We recently launched a new feature – Spending Habits, to bring our valued customers direct insight into what credit providers look for when they're analysing your bank statements.
Whenever you apply for credit, credit providers will typically check your recent bank statements. They do this to get insight into your spending habits and determine how risky of a borrower you are. This contributes to their decision to either accept or reject your application.
With Tippla's latest feature, you can learn what credit providers look out for and why. All you have to do is upload a read-only copy of your bank statements for the past 90 days and Tippla will analyse your financial data to provide you with unique insights into your spending habits.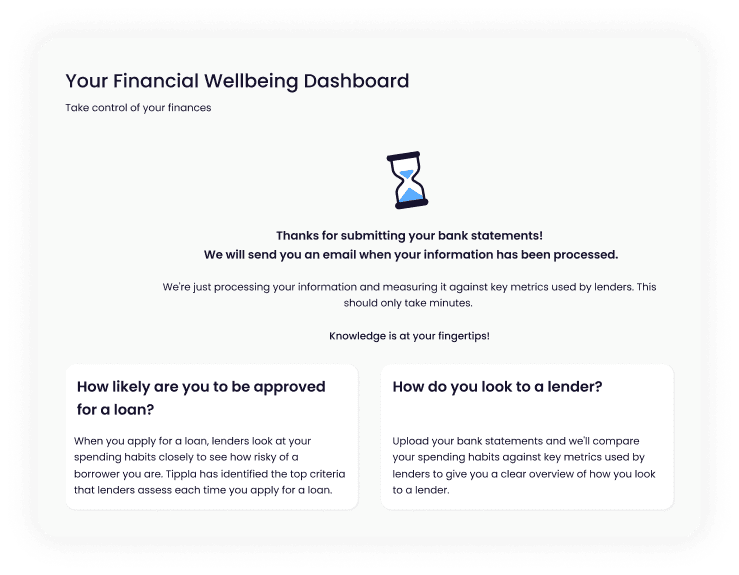 You will be able to learn what habits credit providers look out for – such as gambling as a percentage of your income, Centrelink benefits, income vs outgoings and more. Then, you can see how your current spending habits measure up.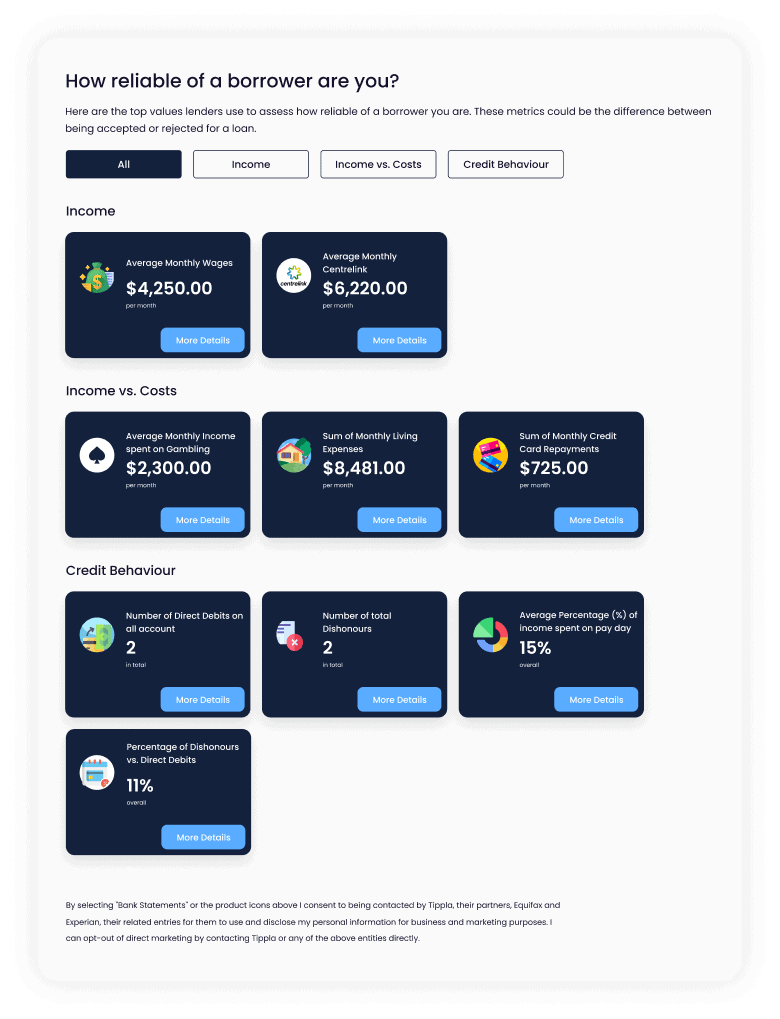 Where is the new feature?
The new Spending Habits feature can be found on your Tippla dashboard. Simply log into your Tippla account and head to the menu on the left-hand side of your screen.
If you're not part of the Tippla family yet, you can sign up for Tippla to get your unique insights.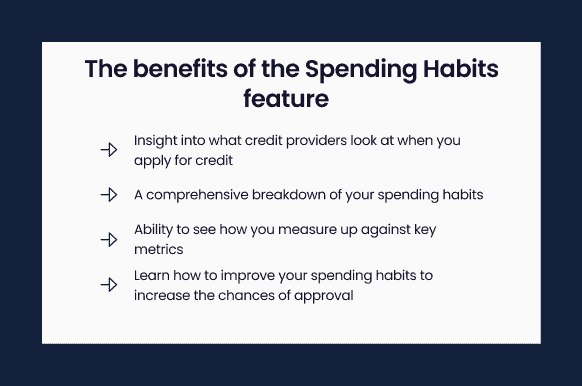 How much does Tippla's new feature cost?
Nothing at all. Tippla's new feature is completely free to use, and there's no limit to how many times you can use it!
So what are you waiting for? Head to Tippla's Spending Habits feature now to see how you measure up.